Park Cities | North Dallas
3032 Mockingbird Lane

Dallas, Texas 75205
(214) 363-1101
Fax: (214) 363-1154
Hours:

Monday - Friday 8:00 am to 6:00 pm
Pin this AlphaGraphics center
Each time you return to AlphaGraphics.com this center will be your preferred default center. To remove this center as your preferred AlphaGraphics center, simply unpin. *Cookies must be enabled. Check your browser's settings to ensure proper functionality.
Our Award-Winning Dallas Business Center Welcomes You!
2014 Franny Award Winners!
We are proud to announce that Sherry and Tony Perry, owners of AlphaGraphics of Park Cities/North Dallas have been awarded AlphaGraphics highest honor, the 2014 Franny Award.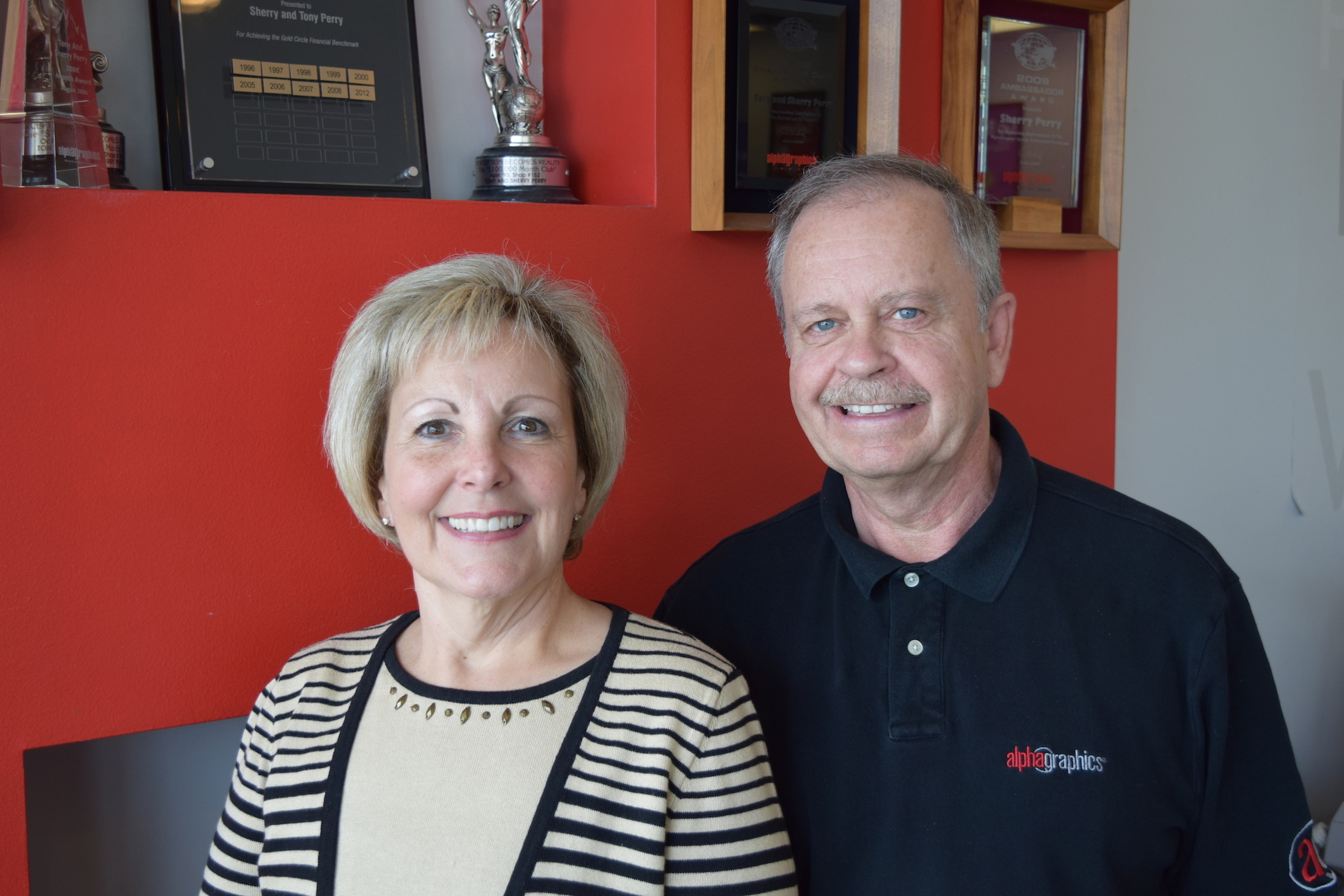 The Franny Award, AlphaGraphics' most coveted honor, is given to the best run business center in all areas of business and service, which also has a proven track record of contributing to the overall success of the brand. The award was announced at the company's annual conference in Salt Lake City on July 26.
As the 2014 Franny winner, the Perrys received recognition of excellence from the entire AlphaGraphics network, and in addition, will be recognized by the International Franchise Association (IFA) and its members at the International Franchising Association's Public Affairs Conference in Washington D.C. later this year.
AlphaGraphics and AG Signs in Dallas!
AlphaGraphics of Park Cities and North Dallas is a locally owned and operated full-service marketing communications company. We hope you will call on us any time you need communications solutions that will help you grow your business.
Whether you need more customers, or simply more effective ways of communicating with the ones you have, AlphaGraphics brings 30 years of experience in printing, marketing, web designing and publishing to help you increase your reach across your own marketplace!
Call us at 214-363-1101, or email Sherry Perry at sperry@alphagraphics.com. We are here to help you.
Ask about our
Banner Promotion!
You can get a beautiful full-color 6' banner with retractable stand PLUS a carrying case for only $295.00!
Now THAT'S a big deal!