Promotional products keep your brand top-of-mind
Face-to-face interaction is one of the most effective marketing methods. In order to make these interactions even stronger, consider custom promotional products that reflect your company's key branding and identity messages. And if face-to-face isn't possible, promotional products may be the next-best-thing to promote positive associations with your brand.
Keeping your name front and center is critical to retaining current customers and driving awareness of your business. Free, useful products that can be used over and over again provide ample opportunities to increase traffic and ROI. They make for great employee gifts, too! Your brand is more visible when people are repping it.
Get Creative! More Than 700,000 Items
It's important to find promotional products that are a natural fit for your unique brand. Get creative by considering items your target audience might use in their day-to-day life. With solid strategy, promotional products not only distinguish your brand but are useful for your customers and employees.
AlphaGraphics has access to 3,500 promotional products suppliers and more than 700,000 items. We partner with you to explore creative promotional campaigns that are unique for your brand and fit your customer base. Whether you need apparel, office supplies, or accessories, we carry top promotional products for businesses of all categories and sizes.
Let us help you get started
Promotional Product Strategies
Here are a few ideas:
Reward and motivate your employees with branded incentives.
Give away relevant branded items for safety and education programs.
Set up a corporate booth at trade shows, conferences, and expos.
Launch a brand awareness campaign with giveaways.
Engage followers on social media by hosting a contest with high-end branded prizes.
Partner with companies or sponsor events that have a similar target audience; include items in their lobbies or gift bags.
Getting Your Promotions Started
Bring your logo or digital file and work with our team to select the perfect promo items for your business, organization, or cause. The more information you can provide us about your needs, target audience, and budget, the better we can strategize and choose products that work best in design and functionality.
Personalize items with your company's name, logo, or message. There are many options like embroidery, silk screening, and embossing. Keep your brand and audience in mind every step of the way, down to the material you choose.
Take advantage of proofs to be sure you've created items that reflect your vision. Carefully examine the products, and customize until it's something you're proud of. Ask yourself, "Is this a product I'd really use and appreciate?
Get The Most Bang For Your Buck
Pick items that can be reused or regifted.
Outfit your employees in branded clothing.
Consider giving out two of each promotional item and encourage your customers to share the love.
Make relevant, useful gifts that decision-makers might use when deciding who to buy from, like mouse pads or flash drives.
Create promotional products with the recipient in mind: discreet logos are much more likely to be worn; catchy taglines are fun to wear.
Tips for Increasing Traffic with Promotional Products
Make the customer feel special.
While promo items with logos are often helpful, sometimes the best way to promote your business is by printing your customer's name on a nice pen or reusable shopping bag. Then, let them tell their friends where they got it!
Reward referrals.
Encourage customers to refer business to your company, and thank them with branded rewards like t-shirts, hats, and water bottles.
Free stuff over here!
Let's face it: people love free stuff. Make sure that your next trade show booth, sales call, or new product launch includes promotional items. Then, prospective customers can bring a little bit of your brand home or to the office with them.
Pro Tip: Delight With a Gift Box
Instead of providing just one item, consider gifting your top prospects, employees, or most valued customers with a personalized gift box with your logo on the box and curated items inside. This is a great way to stand out among competition, further personalize your gift, and build a more personal connection.
With agBox, you can brand and personalize the box itself and the packaging in a creative way to generate buzz and grab attention.
Some Top Promotional Products Include: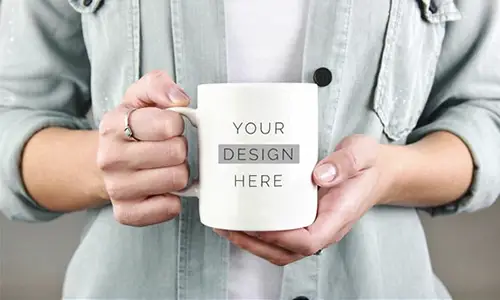 Apparel
Get creative with items that can be paired with outfits over and over, like beanies or vests. Consider apparel that may go along with your target audience's favorite activities, like golfwear.
Travel and leisure accessories
Consider items that make travel easier like neck pillows, compact blankets for the plane, or hand sanitizer. Give items that pair with awesome weekend activities, like camping gear, workout towels, bleacher seats, or coolers.
Tech items and tools
Brainstorm some of the tech items and tools that you can't live without. Portable chargers, pop-sockets, wireless chargers, or precision kits can all create a positive association with your brand.
Office supplies
Branded office supplies help you reach decision-makers where it matters most – at their desk! Mousepads, iPad cases, planners or notepads, and quality pens can make a great impression.
Drinkware and kitchen utensils
Become the giver of your customers' favorite mug or water bottle, and they'll appreciate you keeping them hydrated. Consider soft-touch mugs or high-end tumblers. Your logo can even become a staple in their kitchens with creative items like chip clips that double as fridge magnets or turkey basters for Thanksgiving.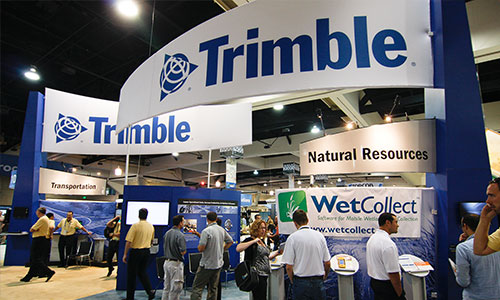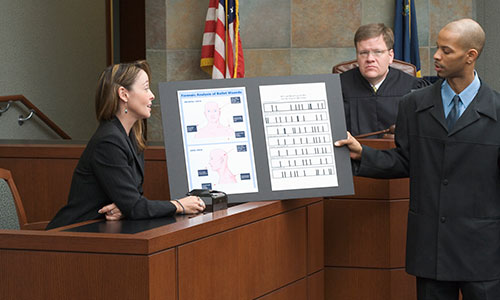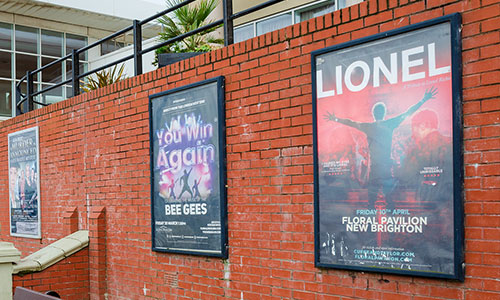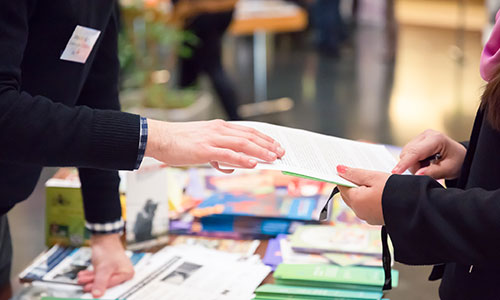 Let us help you get started