Trade Shows & Events
Enhance the experience for attendees at your event with eye-catching signage, professional print materials, custom promo products, and more.
There are many things to think about when it comes to planning an event. You want your attendees to have a positive, memorable experience. You want to create a space where they can connect with their peers and with your brand. And, you want to give them meaningful takeaways that will continue to keep your brand in their minds long after the event is over.
Signage and printed materials play into this attendee experience and contribute to your event's overall success!
Before Your Event
Grab the attention of your target audience and get them registered for your event well in advance.
Graphic Design & Logos: Give your event a unique look and feel that reflects your organization's branding and what you stand for. Customize a logo and design elements specific to your event that will stick in your attendees' minds.
Websites & Landing Pages: Create an event-specific website or landing page where prospective attendees can register and find important details, such as location information, who's speaking, dress code, registration costs, and more.
Digital Marketing: Hone in on your target audience and drive them to register for your event through email campaigns, digital advertising, and social media.
Direct Mail Marketing: Build awareness of your event by getting the details in the hands of prospective attendees. Popular direct mail campaigns include postcards, brochures, preliminary programs, and formal invitations.
Promotional Product Strategies
Here are a few ideas:
Reward and motivate your employees with branded incentives.
Give away relevant branded items for safety and education programs.
Set up a corporate booth at trade shows, conferences, and expos.
Launch a brand awareness campaign with giveaways.
Engage followers on social media by hosting a contest with high-end branded prizes.
Partner with companies or sponsor events that have a similar target audience; include items in their lobbies or gift bags.
Getting Your Promotions Started
Bring your logo or digital file and work with our team to select the perfect promo items for your business, organization, or cause. The more information you can provide us about your needs, target audience, and budget, the better we can strategize and choose products that work best in design and functionality.
Personalize items with your company's name, logo, or message. There are many options like embroidery, silk screening, and embossing. Keep your brand and audience in mind every step of the way, down to the material you choose.
Take advantage of proofs to be sure you've created items that reflect your vision. Carefully examine the products, and customize until it's something you're proud of. Ask yourself, "Is this a product I'd really use and appreciate?
Get The Most Bang For Your Buck
Pick items that can be reused or regifted.
Outfit your employees in branded clothing.
Consider giving out two of each promotional item and encourage your customers to share the love.
Make relevant, useful gifts that decision-makers might use when deciding who to buy from, like mouse pads or flash drives.
Create promotional products with the recipient in mind: discreet logos are much more likely to be worn; catchy taglines are fun to wear.
Tips for Increasing Traffic with Promotional Products
Make the customer feel special.
While promo items with logos are often helpful, sometimes the best way to promote your business is by printing your customer's name on a nice pen or reusable shopping bag. Then, let them tell their friends where they got it!
Reward referrals.
Encourage customers to refer business to your company, and thank them with branded rewards like t-shirts, hats, and water bottles.
Free stuff over here!
Let's face it: people love free stuff. Make sure that your next trade show booth, sales call, or new product launch includes promotional items. Then, prospective customers can bring a little bit of your brand home or to the office with them.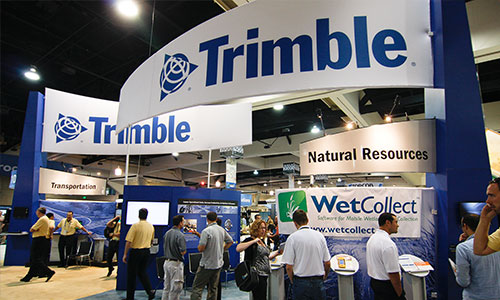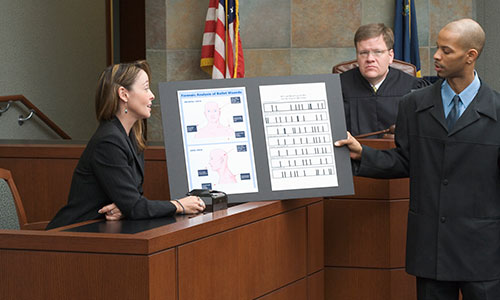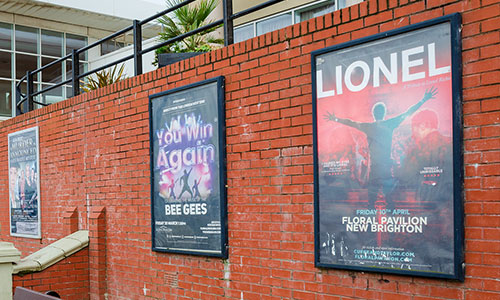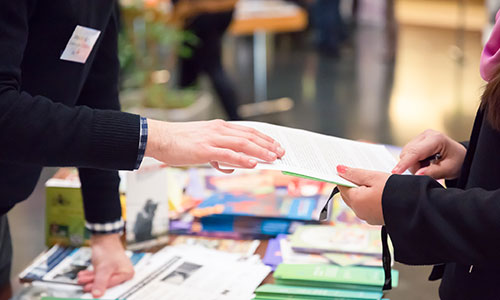 Ready to try incorporating promotional products into your overall marketing strategy? Contact AlphaGraphics today, and we'll help you create a plan so that "everybody knows your name"!
Let us help you get started