AlphaGraphics Suwanee
305 Shawnee North Drive, Suite 800
Suwanee, GA 30024-2295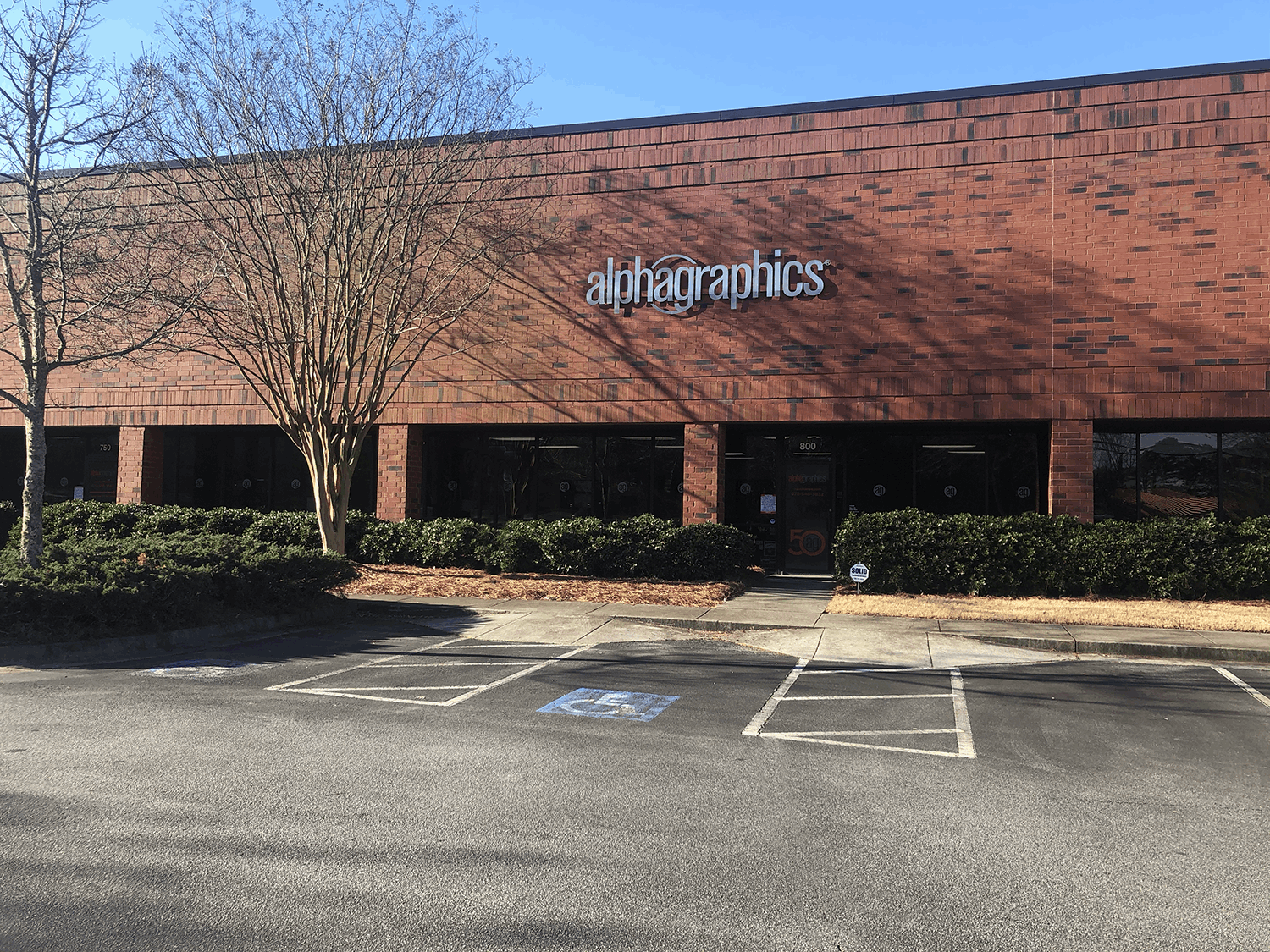 Welcome to AlphaGraphics Suwanee!. We are a local marketing and custom print shop in Suwanee, GA, located at 305 Shawnee North Drive.
We are your premier marketing and printing solution, serving the Suwanee market and the Greater North Atlanta area. The success of your business is your biggest priority, and ours as well. At AlphaGraphics Suwanee, our printing company focuses on results and the return-on-investment of your marketing dollars. We are your local visual marketing and communication experts, who truly care about product quality, customer satisfaction, and establishing long-term partnerships with our clients. Learn more about our custom print shop in Suwanee below!
Our Featured Printing Services
Solutions for North Atlanta Businesses
Managing a business in North Atlanta takes finesse, market savvy, flexibility, and a whole lot of time. As an owner, you are responsible for a multitude of different things, including meeting last-minute deadlines, maintaining inventory, promoting sales and new services, and staying on budget. That's why you need an experienced business solutions provider and custom print shop like AlphaGraphics Suwanee in your corner.
agBox
More than just a box, agBox is a way for you to create unforgettable experiences for your audiences while also connecting them with your brand. Create a custom-designed and branded package, fill it with your choice of swag, goodies, and printed materials, and have it delivered directly to your target audience—for less than the cost of lunch! Learn more about our custom packing options!

OUR SUWANEE, GA CUSTOM PRINT SHOP • SERVING ATLANTA & BEYOND
At AlphaGraphics Suwanee, we work with you to create a solution that fits your needs as well as your budget. With a combined 190 years of experience, our team of print, marketing, and signage experts are seasoned professionals who understand the business. In fact, our Suwanee, GA printing company has focused on more than just printing since day one, helping customers sort out problems, avoid mistakes and get the best result from each and every project. Just ask our customers, many of whom had considered us a go-to partner for decades. Give us the opportunity to show what we can do for you.
Call us today to get started! 678-546-3032
Serving Suwanee and the North Atlanta Area Since the 1990s
Did You Know: While others are talking about passion, we are delivering results. At our Atlanta based custom print shop, we've invested in the latest technology and equipment, meaning we can design and produce just about anything you can dream up. Let us help you get an edge over the competition and keep your business top of mind.
Why Choose AlphaGraphics Suwanee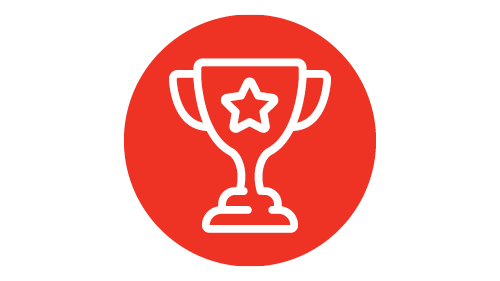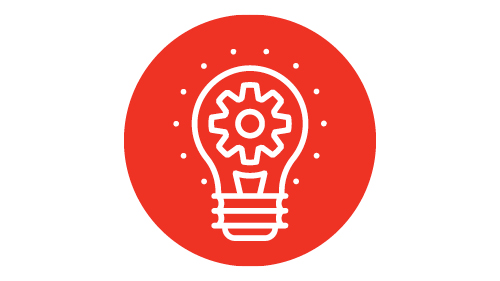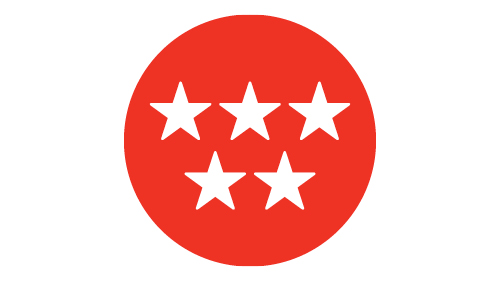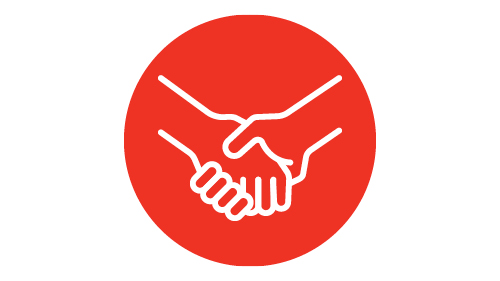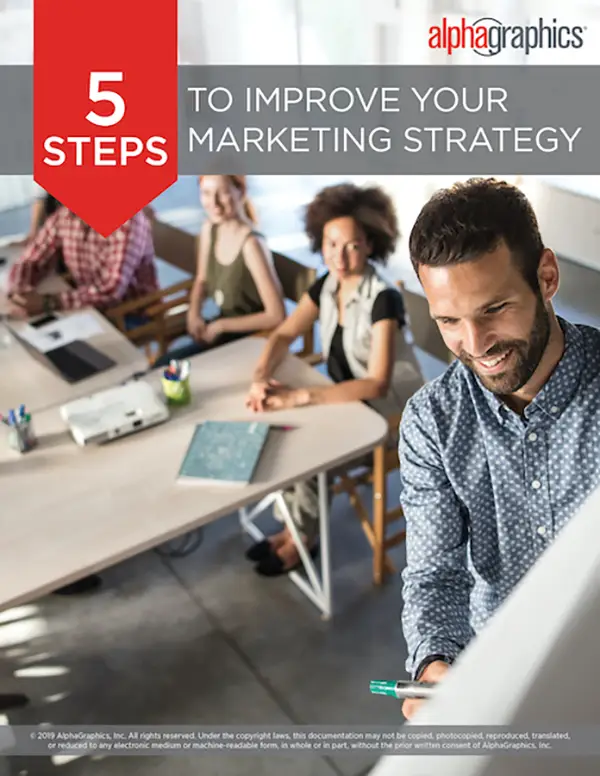 Download Marketing EBook
Improve your business's marketing strategy with these five steps.
Discover how research, execution and measurement are key to connecting to your audience and taking your business to the next level. 
Let us help you get started