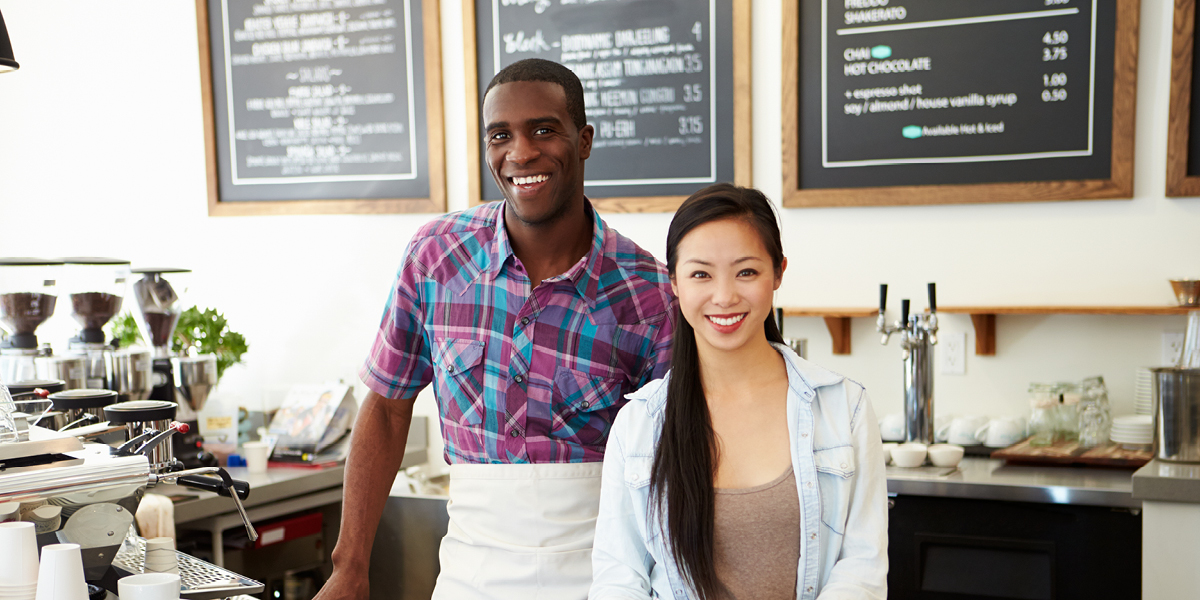 Print and signs are everywhere.  They are a fundamental part of our daily lives, from the products we purchase to the ways we navigate the world.  We interact with printed materials and signs routinely, often without even realizing that we're doing so. Print and signs are the primary ways businesses communicate with customers.  These elements define the customer experience by relating information about products and services.  Menus, flyers, point-of-sale counter signs, window graphics, billboards – all are ways business or brand tells part of its story. When handled poorly, print and signs become part of the background noise.  When used appropriately, these materials create memorable experiences and forge deeper connections that resonate with consumers.
Break through the Noise and Create a Connection
As consumers, we see thousands of marketing messages every day and most barely register in our consciousness.  Breaking through to consumers and prompting them to take a desired action is a challenge every brand faces.  The key to success it to know your audience. Targeting your message to your ideal customer means understanding what they value and what challenges they face.  Are they short on time and need a solution that is quick and easily accessible?  Do they need actionable information to help them reach a buying decision?  Your print materials and signage should offer a solution to the consumer's needs quickly, with your value proposition clearly illustrated and easily understood.
Bridge the Gap from Message to Experience
Print material and signs go beyond just relaying the right message.  These also set the tone for an immersive brand experience where every piece of print material and signage reinforces your brand messaging. In a retail setting, consider all the places consumers look for information: Exterior signs about location and parking, interior signs and product packaging, counter signs, handouts, rewards cards, and more.  Each of these is an opportunity to "sell" your brand to consumers and to create a visual impression of your business. Immersive experiences aren't only for brick-and-mortar businesses.  Even companies without a consumer destination (like real estate agents and service companies), any business can create engaging experiences by using vehicle graphics, printed flyers and brochures, promotional products and more.  Even business cards and forms reinforce your brand.
Bring Your Brand to Life in Meaningful Ways
Think about the ways your printed materials and signs can help create unique customer experiences.  Are your messages aligning with your customers' needs?  Are you making the best use of all your printed materials?  Are you signs communicating effectively? At AlphaGraphics Franklin, we can help you review your brand messaging to look for opportunities to create a more immerse experience for consumers.  We can guide you through choices for signs and print materials that will connect with customers in new and unexpected ways.