You might have heard a lot about OOH (out-of-home) advertising recently.  The term is usually used to refer to traditional forms of advertising like billboards and other types of exterior marketing.  OOH advertising is encountered outside the home, often away from the site of the actual business or service being advertised.
Vehicle Graphics are "Mobile" Advertising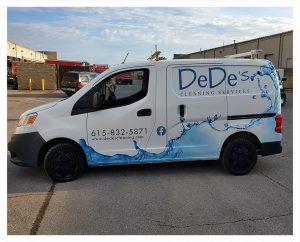 Vehicle graphic advertising can take traditional OOH marketing to a new level.  Adding magnets, decals, even full vinyl wraps, to any business vehicle, transforms that vehicle into a form of mobile advertising. While magnets may be a great short-term way to add advertising messages to metal vehicles, durable vinyl graphics are more permanent and offer more flexibility.  A full wrap, one that encases the entire vehicle, can transform any car, truck, or van into a rolling billboard for your business.
Vehicle Wraps are Durable and Long-Lasting
Manufacturers like 3M™ have created superior vehicle vinyl that is guaranteed to resist fading, cracking, or peeling. When created by professionals and applied by certified installers, vehicle graphics can be mobile messaging for your brand that will look great and last a long time.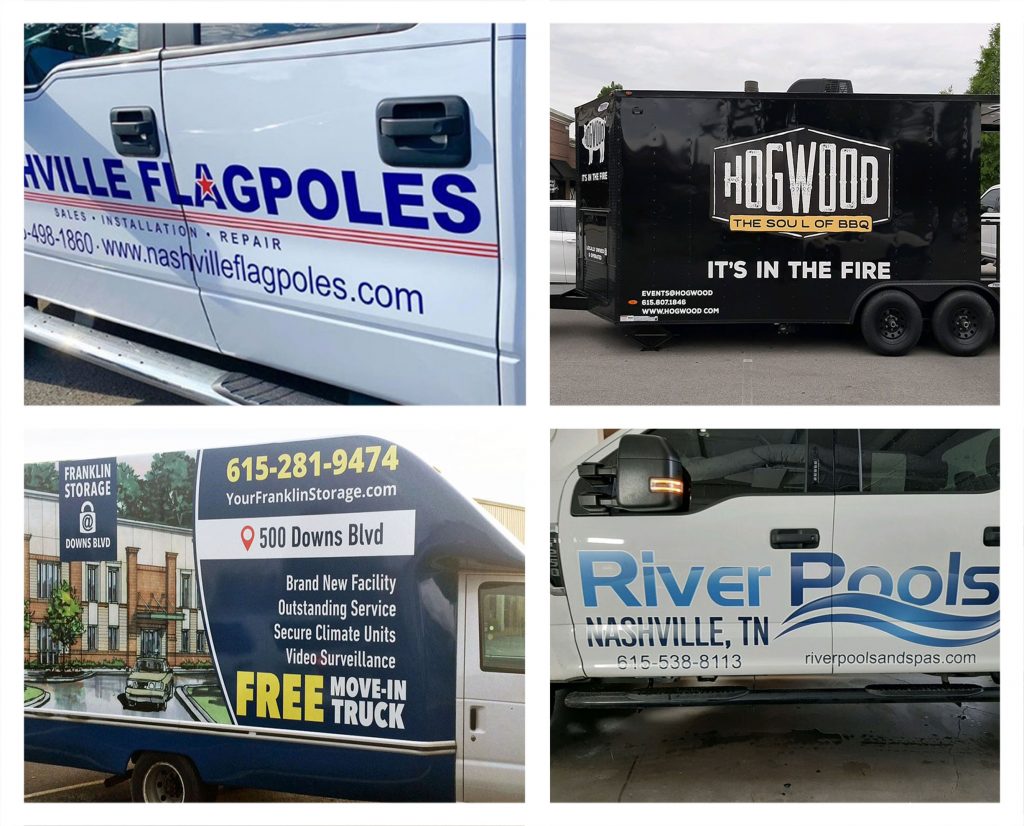 In markets like the metro Nashville, Tennessee area (where 3 major interstates converge), any vehicle wrap or decal may be seen by up to 80,000 people per day.  Each siting is an advertising "impression" which could convert a bystander or passerby into a customer. Vehicle advertising helps build brand recognition locally any time your vehicle is on the road.  Your brand and your business are exposed to even the hardest to reach consumers.  This form of advertising consistently generates positive ROI, making it one of the most cost-effective forms of outdoor advertising. From food trucks to fleet cars, delivery vans to service vehicles, vehicle graphics can help businesses of any size get noticed and get business. Want to learn more about vehicle graphics?  AlphaGraphics Franklin has a team of experts who can help you from concept to installation.